Recycling

Old Toys, Games and Puzzles

You're torn. You're trying to declutter your home, but you don't know what to do with all those puzzles, toys, and games missing crucial pieces. You don't want to toss them in the trash to take up precious landfill space for the next few centuries, but who will want them?

You will, that's who!

Remember those popsicle stick picture frames you used to make in Girl Scouts/Boy Scouts/elementary school? You glued four sticks together, taped a picture on the back, and proudly presented it to a parent or grandparent who smiled kindly and put it away with all the other "special crafts" so it wouldn't get damaged. You can take the same concept and make a frame with the kids that you'll actually want to display.

I've made a few different versions of the popsicle stick frames with the kids I work with. In one, we've covered the sticks with puzzle pieces. I recommend doing two layers of puzzle pieces, just so there's more dimension to the frame.
The other version of the picture frame uses all the random plastic animal toys and game pieces we've been collecting over the years and don't ever use.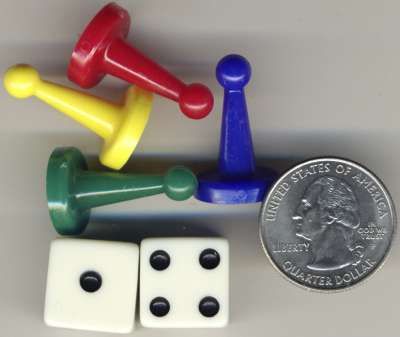 I throw them all in a big bowl and let the kids pick a few to glue onto their frame. These frames look best when the kids paint the popsicle sticks first.
After all the creating is finsihed, I glue a magnetic strip or two onto the back so the frames hang nicely on the fridge. Sure you can buy these strips, but I just collect all the magnetic business cards I get and cut them into strips to use in art projects like this.
These picture frames may not rival DiVinci in artistic merit, but at least you've found a way to spend some quality time with the kids while reducing toy room clutter and saving landfill space.