Monday

Quick Hits

 

Welcome everyone to another exciting week at KeenForGreen.com. To start out I hope you enjoy today's quick hits from newspapers across the nation, bringing you great articles on the current happenings in the green sector. To follow this up we here at KeenForGreen.com will be debuting two brand new regular features in the next two days. I don't want to spoil the surprise so just keep coming back and checking. Also, as a reminder I will be tweeting and updating the Facebook group too, so sign up for both social media's and follow us across the net. Have a great day and enjoy the news below.

Mayor Pushes For Sustainable Tourism: San Francisco Mayor Gavin Newsom is aiming to lead the country in a new type of tourism; sustainable tourism. The move, made in unison with Baltimore Mayor Sheila Dixon and Miami Mayor Manuel Diaz, will focus on developing tourism that promotes effective sustainability planning, maximizes social and economic benefits for the local community, enhances cultural heritage and reducing negative impacts to the environment, according to the text of the resolution.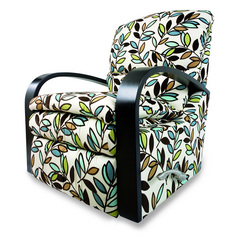 La-Z-Boy Wins Innovative Green Design Award for Furniture: Last week the EcoComfort™ by La-Z-Boy collection won the Innovative Green Design Award from New York House Magazine. The award is centered home product designs that offer consumers the greenest materials, most sustainable methods of manufacturing, highest energy efficiencies, greatest innovations and minimal carbon footprints in categories including furniture, household appliances and lighting. Congratulations to La-Z-Boy on their superb designs and win.
Green Energy Economy is Growing, And Fast: Another great news article about the explosive growth in the energy economy, but this time from the Fayetteville Observer of North Carolina. Some of the best news contained in the article is U.S. grew by 9.1 percent from 1998 to 2007, compared with 3.7 percent for overall job growth. Though this growth may have slowed in the private sector, it is sure to expand in the public sector because of the stimulus.
Weddings and Events Go Green: Jean Patteson of the Orlando Sentinel is reporting on the flurry of new events going green across her region of Florida. Ms. Patteson then gives a number of helpful hints, so check it out.
The Devastating Cost of Diamonds: I found this article on CNN's blog about the true cost of all the bling worn by our favorite celebrities. I already knew about some of the human suffering and war that was a direct result of the diamond trade, but I just didn't understand the environmental impact. Wonderful article by Salina Khan Fuchigami that I cannot recommend enough.
Emerald Isle Plots Green Revolution: Could the Celtic Tiger be posed to make a green comeback? This economy now battered by the global depression is laying the seeds to economic recovery through sustainable building asserts Larry Elliot of the Guardian. It is wonderful to see a nation not merely talk about going green, but take steps towards that goal.